UFO Interactive localizing Mamorukun Curse! for PlayStation 3
G.rev shoot 'em up offers 66 trophies to obtain.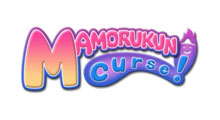 Back in March, UFO Interactive teased a localized version of G.rev shoot 'em up Mamoru-kun wa Norowarete Shimatta! Meikai Katsugeki Wide Version. And while the publisher has still yet to make the official announcement, a leaked trophy list has done the job for them. 
The shooter will come to PlayStation 3 in North America as Mamorukun Curse! View the game's full set of 66 trophies here.