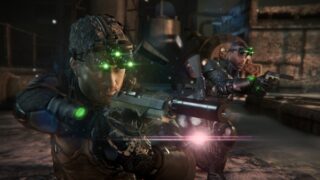 Ubisoft and Ubisoft Toronto have released a new trailer and screenshots highlighting Splinter Cell: Blacklist's co-op mode.
In co-op, players act as series protagonist Sam Fisher and former CIA officer Isaac Briggs through missions tied to the game's main storyline. There are four different mission styles and 14 maps. It'll also include two-player split-screen play.
The game is due out for PlayStation 3, Xbox 360, Wii U, and PC on August 20.
Watch the trailer below. View the screenshots at the gallery.