Rayman Legends coming to PS Vita
Five Murphy levels exclusive to PS Vita version.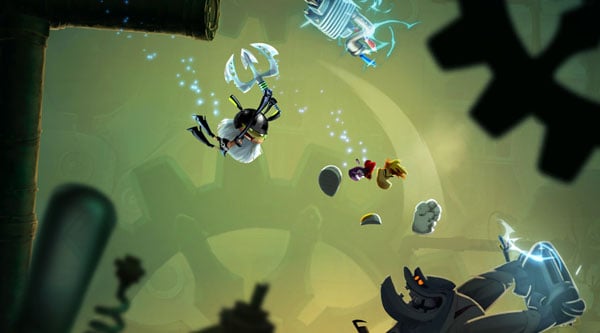 Rayman Legends will come to PS Vita alongside the PlayStation 3, Xbox 360, and Wii U versions on September 3 in North America and August 30 in Europe.
The PS Vita version includes all the content found in the console versions, as well as five exclusive maps playable with Murphy, the green bottle fly from previous Rayman games, controlled via the handheld's rear touchpad. Multiplayer is accessible via Wi-Fi and is playable both in co-operation with and against other players in the same country.
Also exclusive to the PS Vita version are Prince of Persia and Splinter Cell-themed costumes for Rayman and Globox, respectively.
Thanks, NeoGAF.