PlayStation 4 creator conversation: The Witness
Featuring Thekla boss and Braid creator Jonathan Blow.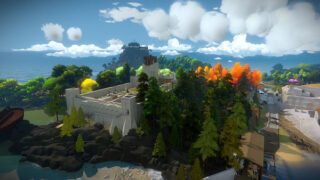 The latest in Sony's 'Conversations with Creators' PlayStation 4 video series features Thekla president Jonathan Blow and The Witness on PlayStation 4.
In it, Blow discusses being able to develop a game without financial constraints, allowing his team to create the game they set out to make.
Separately, in a PlayStation Blog post, Blow detailed the game's open world.
"The open-world aspect of the design is important," said Blow, "it means you have freedom in terms of where you go and what puzzles you choose to approach right now. At any time you can just stop what you're doing, turn around and go somewhere else, and the game world has plenty of new things to show you."
Read the full post here. Watch the video below.