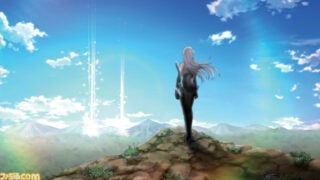 FuRyu, the studio behind Unchained Blades, is developing Exstetra, a new "ultra rule of right classical fantasy RPG" for PS Vita and 3DS, Famitsu reveals.
Story
Suddenly fused with a different world, Tokyo has been transformed. This world called Amazia is a world determined for ruin. Caught up in this vast change, the main character descends onto Ameijia. Ameijia's dwellers say he is Prisma, the only one who can save the world from destruction. Will you be able to stop the two worlds from fusing, return the world to its original state, and save all the people who have assimilated into "nothingness" from the great change?
Save the World with a Kiss RPG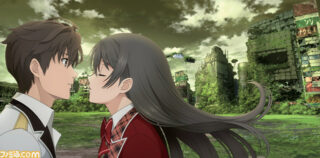 Exstetra's main character is Ryouma, the only person in existence who can absorb an energy called "Ex" from enemies. Using Ex causes miraculous acts to occur. Additionally, when you kiss the Knights of Prisma (detailed below), you give them Ex energy, which has the ability to awaken them from disillusion.
Keyword: Prisma
Prisma is the being that can save the altered world from destruction. Using the Ex energy absorbed from enemy monsters, various miraculous acts can be unleashed. Additionally, it has the power of to awaken those who have been drawn into Amazia as Knights of Prisma.
Keyword: Prisma Knight
The people who have been drawn from reality into Amazia can be released when Ex is shared with them from Prisma. They are awoken to help Prisma as the Knights of Prisma. They are people who have also been entrusted with the fate of helping save the world.
Characters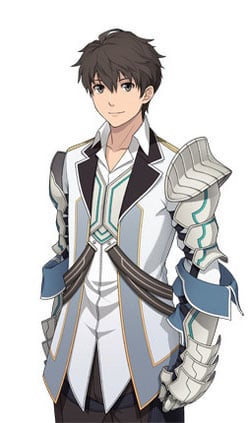 Ryouma Narusawa (CV: Yuichi Nakamura) – The main character. It is said that he is Prisma, the one who will bring peace to the world and save it from destruction. However, he has lost his memories.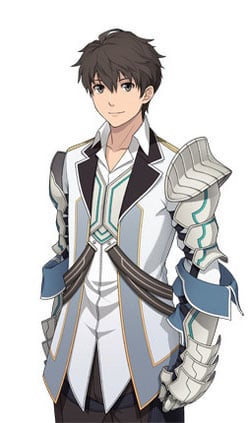 Shiho Inaba (CV: Kaori Ishihara) – A 17-year-old high school girl and aspiring idol. She was mysteriously drawn into Amazia and was awoken as a Knight of Prisma by Ryouma.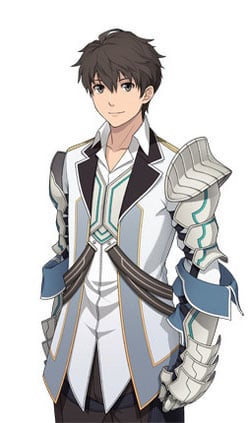 Masaru Mitarai (CV: Takuya Eguchi) – A high school boy who was also drawn into Amazia around the same time as Ryouma. He's the type who can make the mood lighter with ease. Is he also a Knight of Prisma…?
Staff
Character design is being handled by Tony and Enami Katsumi, art direction by Tokyo Genso, theme music by Youko Shimomura, and the theme song is "With You" by Claris.
Exstetra is currently 53 percent complete and will launch in Japan on October 17 for 6,279 yen at retail / 5,700 yen via download. Pre-orders include a mini soundtrack CD.