Shin Megami Tensei IV U.S. release date set
Buy it early to get the First-Print Edition.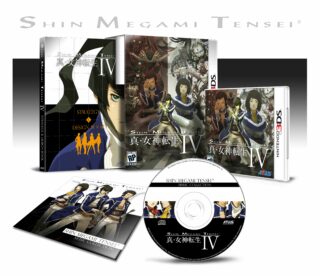 Hot off the heels of its European announcement, Atlus has confirmed the North American release date for Shin Megami Tensei IV as July 16.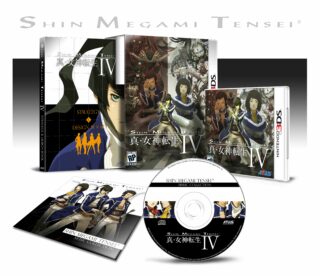 Additionally, it's announced a limited-run first-print edition. All copies of the game will come in this edition while supplies last. It includes:
Strategy & Design Book – Produced by Prima Games, longtime publishers of video game strategy content, and packed with walkthroughs, charts, maps, tips, and more, this official starter strategy guide will give the newly selected Samurai a distinct advantage as they begin their journey through the Eastern Kingdom of Mikado and beyond. The design side of the book will feature full-color pages of artwork ranging from concept art to in-game pieces to never-used designs from new Shin Megami Tensei series character designer, Masayuki Doi.
Shin Megami Tensei Music Collection – Offering a collection of tracks specially selected from across the 20-plus-year history of the Shin Megami Tensei series, this CD presents the series' musical history highlights from the ethereal atmospheric music to the classic power-guitar anthems. It also includes a special recording exclusive to the Music Collection CD.
Collectible Slipcase Packaging – Shin Megami Tensei IV will come in a deluxe-sized slipcase package featuring full-color key art designed by Masayuki Doi and depicting the divergent paths of law and chaos between which Samurai must travel and make their choices knowing of the potential foes and allies that lay on either side.
Shin Megami Tensei IV follows the Samurai, the sacred protectors of Eastern Mikado. As a newly appointed Samurai, players will struggle with enemy factions and defend their home kingdom from demons. And decisions made throughout the story will have consequences.