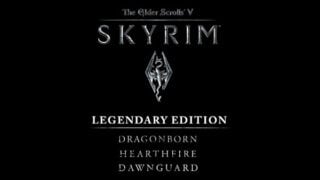 Polish retailer Ultima is listing a 'Legendary Edition' of The Elder Scrolls V: Skyrim for release on June 7 across PlayStation 3, Xbox 360, and PC.
According to the box art, the 'Legendary Edition' includes Skyrim and the 'Dragonborn', 'Hearthfire', and 'Dawnguard' expansions.
Pricing for the console versions come out to roughly $54 / £35, while the PC version comes out to about $44 / £29.
Thanks, Eurogamer.