Pokemon X and Y's new Pokemon is Mewtwo transformed
Watch Mewtwo change into his new form.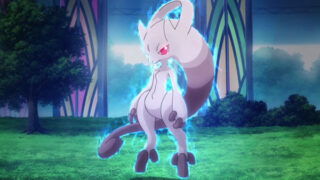 Earlier this month, Nintendo revealed a new Mewtwo-like Pokemon in Pokemon X and Pokemon Y for 3DS. Today, the publisher confirmed it is in fact a new form of the legendary Pokemon Mewtwo.
Watch the video below to see Mewtwo's transformation.