Paul Thurrott: Next Xbox due early November for $499, requires internet connection, full reveal at E3
Latest update from reveal date source.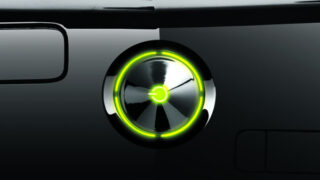 Paul Thurrott, the first source to claim the next Xbox's yesterday-confirmed May 21 reveal date, has gone live with a new story detailing what he knows about Microsoft's new system.
We've heard some of these claims from Thurrott before. But there are some new ones there, too. The bullets below are all according to Thurrott. Take this information with a grain of salt until confirmed or denied.
Announcement: As teased yesterday, Microsoft will announce the new Xbox on May 21. According to Thurrott, this is to "better position the device against the PlayStation 4," which Sony announced on February 20.
Full Details: Though it will be announced on May 21, Microsoft will fully detail the system, including launch lineup, at E3 in June.
Developer Platform: Microsoft will discuss the Xbox developer platform at the Build conference in late June, "based on clues on the Build website."
Release Date: The next Xbox will launch in early November 2013.
Windows 8: The next Xbox is based on the "Core" version of Windows 8, which, according to Thurrott, "suggests a common apps platform" or "one similar to Windows 8."
Price: The system will launch at two prices. The standalone model will cost $499. A $299 model, which requires a two-year Xbox LIVE Gold subscription plus an additional $10 a month, will also be released.
Yuma: Microsoft originally planned to offer a full version and an "entertainment" version of the next Xbox code-named "Yuma," but put those plans on hold.
Blu-ray: The next Xbox wil use a Blu-ray disc reader.
Always-On: The next Xbox "must be internet-connected to use." According to Thurrott, "this is the source of the 'always on'/'always online' rumors and isn't as Draconian as many seem to believe."
Xbox 360: A third Xbox 360 revision will be released this year at a "slightly less expensive" price than previous models. Code-named "Stingray," Thurrott said it is "not clear if this device is required because the next Xbox isn't backwards compatible, or because Microsoft simply wants a low-cost entertainment box alternative."
Thanks, NeoGAF.