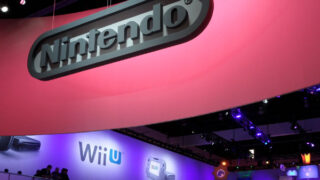 Yesterday it was revealed Nintendo would skip its traditional large-scale press conference this year in exchange for "smaller events." Today, Nintendo has provided clarification.
"As you've already seen, a lot of news about Nintendo games and services that traditionally would be held until E3 is being delivered this year through Nintendo Directs, and various press events," said Nintendo in a statement. "This approach will continue between now and E3. No matter where you are in the world, you'll be fully informed. We look forward to continuing to provide you with Nintendo news and content in ways you haven't before experienced. Beyond the news that will be communicated through Nintendo Direct videos in the run up to E3.
"At the show itself we're hosting two smaller events on Tuesday morning before the LACC opens instead of just our traditional one event. A media event and a partner presentation will both occur that morning. While the audiences will be different between the two events, both will occur on the Tuesday morning of E3 (June 11) which is the date and time period the public has come to expect for Nintendo to deliver E3 news.
"At the Nokia theater we'll meet with business partners (retailers, publishers, analysts, etc.) from the [Nintendo of America] territory and discuss our plans for driving the business and providing tailored information that this group finds useful to their operations.
"Nintendo has done these same type of business meetings at past E3 shows, but has not in the past few years. This year we are returning to that business partner meeting format. New this year at our booth in the [Los Angeles Convention Center], prior to the show opening, we'll invite a small group of media to play our games.
"We will have a strong line-up of beloved franchise experiences available for immediate hands-on play. We are continuing to consider exciting new ways to bring the news of our games and information directly to the players at home during the E3 timeframe, and will have more to say about that at a later date."
Thanks, GameTrailers.