Galapagos RPG Project #1 is a fantasy RPG from Team Neptune featuring Yoshitaka Amano, Earthbound Papas
Teaser trailer shows dark atmosphere.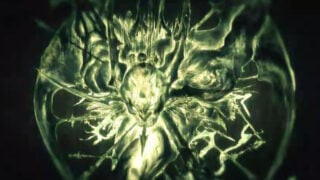 The first project under Compile Heart's newly announced Galapagos RPG brand is a fantasy RPG from the team behind Hyperdimension Neptunia featuring artwork from Final Fantasy artist Yoshitaka Amano and music from the Earthbound Papas, Final Fantasy veteran composer Nobuo Uematsu's band.
A teaser trailer released today shows a bit of artwork and promises a full announcement in the May 9 issue of Weekly Famitsu.