Etrian Odyssey: Millennium Girl story trailer
See the Madhouse-produced anime cutscenes.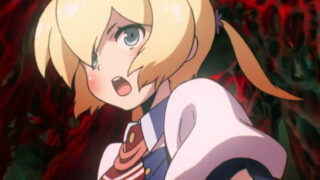 Atlus has released the first trailer for Etrian Odyssey: Millennium Girl, its new Etrian Odyssey built with a focus on story and characters.
The clip highlights the game's new animated cutscenes, produced by Death Note studio Madhouse.
The game follows the story of a player-named Highlander and spear-wielder, tasked with investigating the ruins after mysterious earthquakes shake the land.
Watch the trailer below.