Ace Attorney 5 'Guidebook' trailer
Characters, parts, and the Kokoro Scope.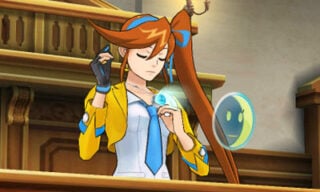 Capcom has released a new 'guidebook' video for Phoenix Wright: Ace Attorney 5, its upcoming 3DS sequel in the courtroom adventure game series.
The video explores the game's characters, detective parts, courtroom parts, and 'Kokoro Scope' feature, a new system where newcomer Kizuki Kokone can examine the emotions of a witness to draw out what's true and what's not.
Watch the video below.