New Atelier game announced, full reveal next week
Pig-tailed protagonist stars in the Dusk series' next game.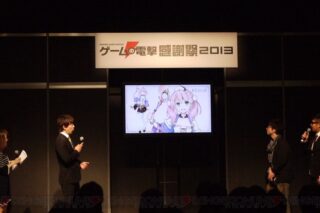 The next Atelier game, tentatively dubbed "Project A15," will be revealed in March 28 issue of Dengeki, Gust announced at the Dengeki Game Festival in Akihabara today.
The new protagonist, designed by Hidari, was teased in a short movie. She has pink pig-tails, a black skirt, and white knee-high stockings. She's voiced by Rie Murakawa, who also voices Aoi Futaba in the Vividred Operation anime.
The game appears to be the next entry in the Dusk series following last year's (or this year's, if you don't live in Japan) Atelier Ayesha: The Alchemist of Dusk.
Thanks, Dengeki.