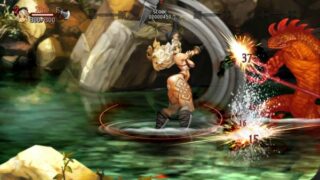 Dragon's Crown will launch for PlayStation 3 and PS Vita in Japan on July 25 for 8,190 yen, the latest issue of Weekly Famitsu confirms.
The magazine also reveals the game's voice cast:
Elf (voiced by Asami Imai)
Sorceress (voiced by Kikuko Inoue)
Fighter (voiced by Sawada)
Amazon (voiced by Atsuko Tanaka)
Wizard (voiced by Hiroki Yasmoto)
Dwarf (voiced by Unshou Ishizuka)
Earlier tonight, the Atlus-published, VanillaWare-developed action RPG was rumored for an August 6 release overseas.
Thanks, Game Jouhou, Game Nyarth.