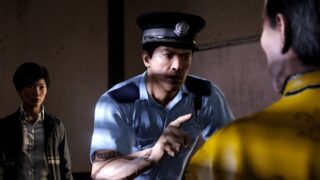 Square Enix has announced a slew of new download content set to arrive for Sleeping Dogs during the first three months of 2013.
They are:
Year of the Snake: Wei Shen's story continues in Year of the Snake as he rejoins the ranks of the Hong Kong Police Department in a series of new missions set immediately after the main game. A vicious end-of-the-world cult is taking root in the back streets of Hong Kong… the Cult of the Snake. Hell-bent on cleansing the city of its evils, they cannot be negotiated with as they pursue a path to their righteous salvation. With an arsenal of weapons, including teargas guns and electroshock pistols, new outfits and abilities, Wei must enter a race against the clock to bring the cultists to justice before Judgment Day.
Movie Masters Pack: With three powerful new outfits, the Movie Masters Pack empowers players to become their own kung fu hero. Don the outfit of the lone Vigilante, become a heroic legend with the Unknown Warrior outfit or coat yourself in armor and take on all manner of attacks while wearing the Bronze Warrior outfit.
Wheels of Fury: Drug smuggling is big business for Hong Kong's triad gangs and Wei Shen's longtime friend Dr Tang has created the wheels to give the Sun On Yee the edge over their rivals. A weaponized supercar, the prototype DZS-90 will give Wei Shen enough armor and firepower to take control of business. Seize the streets back from the 18K with a series of upgrades and add-ons available on completion of each mission, building into the ultimate supercar available both in missions and in the open world.
Law Enforcer Pack: No criminal in Hong Kong is safe from justice. The Law Enforcer Pack gives players their most comprehensive access yet to police department gear, including two cop outfits, a new weapon and five police vehicles.
Monkey King Pack: Voted for by the Sleeping Dogs community and created bespoke by United Front Games, the Monkey King Pack lets players take on the form of the mythical Sun Wukong. Bestowed with the power of the immortals, Wei can wield a powerful two-handed staff against the demons of the Hong Kong underworld. The Monkey King outfit includes its own buff, signature weapon and vehicle.
Launch dates were not announced. View screenshots of the DLC at the gallery.