Atelier Totori Plus rated in Australia
PS Vita Atelier headed westward, it seems.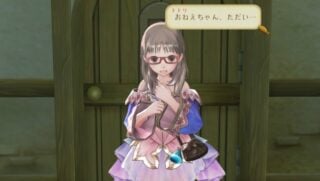 The PlayStation Vita version of Atelier Totori is headed westward, it seems. Atelier Totori Plus: The Adventurer of Arland was recently classified in Australia, to be published by Tecmo Koei Games. Which likely means it'll come to North America and Europe, too.
An official announcement shouldn't be far off.
Thanks for the tip, Anon.