Professor Layton and the Azran Legacies second trailer
Get Hershel Layton's final adventure next month in Japan.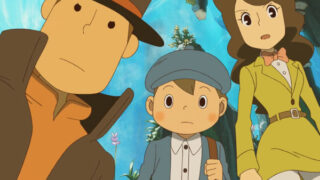 Following this week's magazine announcement, Level-5 have officially announced a February 28 release date for Professor Layton and the Azran Legacies in Japan. The retail version will cost 5,500 yen and a download version will cost 5,000 yen. A second trailer was also released. (It's actually the third. They didn't number the TGS trailer.)
The game begins when Hershel Layton receives a letter from a Dr. Simon claiming to have discovered a living mummy, which leads him and his team to the snow city of Sunora. From there, the group discovers a young girl encased in ice, and after releasing her, embark on a journey to solve the mysteries of ancient civilizations.
Watch the trailer below. View a new set of screenshots at the gallery.