Macross 30 has a swimsuit slip event
There is a sea bathing scene, too. Fan service, yo.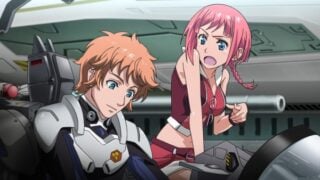 Macross 30: Ginga o Tsunagu Utagoe, Namco Bandai's upcoming Macross 30th anniversary game for PlayStation 3, will have an event where someone's swimsuit slips or falls off, Famitsu reveals this week.
There will also be a sea bathing scene with Alto Saotome, Sheryl Nome, Ranka Lee, and Macross 30's original characters.
The game will make use of a new anime cut design.
Macross 30 is due out for PlayStation 3 in Japan on February 28.
Thanks, Game Nyarth.