Bayonetta 2 behind the scenes trailer
"The scale of the game is completely different," says Platinum.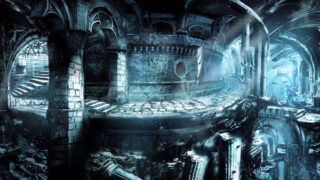 Nintendo didn't have much to say about Bayonetta 2 during today's Nintendo Direct presentation, but did understand that fans are anxious to hear more about the game and provided a small update in the form of a behind-the-scenes look at the development studio PlatinumGames.
Some choice quotes heard throughout the video:
"If this is supposed to be leather, I want to f ind a way to make it really look like leather."
"You have to constantly keep asking yourself what you are trying to express."
"There are lots of different locations this time. But the trick is figuring out how to get the new locations to fit into Bayonetta's world.
"We really established what Bayonetta is all about in the first game. Now we are thinking about interesting new ideas to expand upon the essence of Bayonetta."
"The scale of the game is completely different this time so it feels like you're fighting the last boss from the very beginning. I think people are going to have lots of fun with it."
"We want to make a game that maximizes the potential of Wii U, but also ups the ante on the climax action you'd expect from Bayonetta 2."
"It will be worth the wait."
"Do you want to touch me?" – Bayonetta
Watch it below.