Namco Bandai announces Project Versus J
Weekly Jump 45th anniversary title revealed.
Namco Bandai has announced the "ultimate Jump game" in the latest issue of Weekly Jump. The publisher is preparing Project Versus J, a Jump series-based action game, in commemoration of the magazine's 45th anniversary.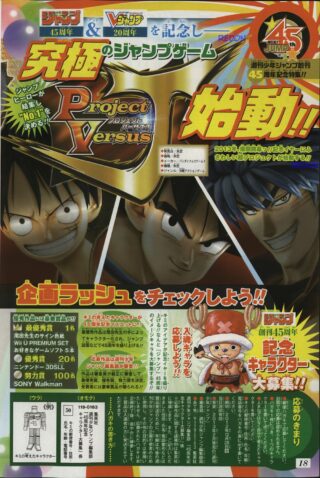 From left to right, Luffy (One Piece), Goku (Dragon Ball Z), and Toriko (Toriko).
Release date and platform(s) have yet to be announced.
Thanks, Kazu.