Work on the next Tales game has begun
Baba considering ideas for 20th anniversary title.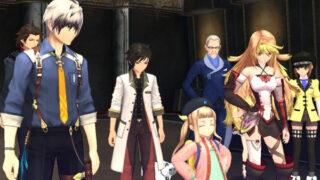 Work on the next Tales game has begun, series producer Hideo Baba has confirmed in a PlayCommu staff interview.
Baba was given two signs, labeled "Yes" and "No." Asked, "Have you started work on the next [Tales] title?" Baba held up the "Yes" sign.
"Within the basic flow of making sure we complete one game at a time, we are always thinking about the concept of the next title," Baba said. "As a matter of fact, I'm thinking under the surface of various ideas for the [Tales] series 20th anniversary title."
Tales of Xillia, released in September 2011, was the series' 15th anniversary title.
Baba went on to add that, besides the 20th anniversary title, he is thinking about various ways the series could develop.
The latest entry and thirteenth mothership title in the Tales series, Tales of Xillia 2, was launched today for PlayStation 3 in Japan.
Thanks, Game Jouhou.