Marvelous AQL has shared the official box art for Senran Kagura: Shinovi Versus. The design shows a tense, face-to-face standoff between Asuka (left) and Yumi (right).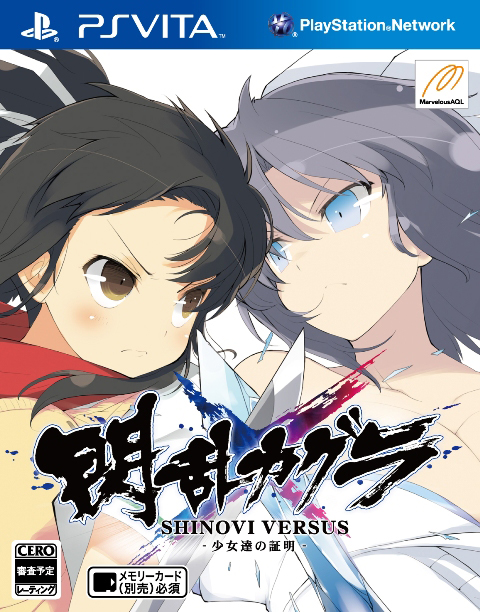 Additionally, the game's official site has been updated with a voice message from Shiki. Here are some character details:
Shiki
CV: Ayano Yamamoto
Birthday: March 25
Age: 15
Blood Type: AB
Height: 161cm
Bust-Waist-Hip Measurments: B95 W54 H83
Hobby: Late-night wandering
Favorite Food: Tomato juice
View a new set of screenshots at the gallery.