Hajime Tabata on Final Fantasy Type-0 localization
Square Enix taking a "clean slate" in terms of plans.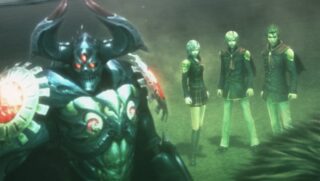 Final Fantasy Type-0 director Hajime Tabata has said Square Enix is taking a "clean slate" in terms of localizing the PSP role-playing game.
"Due to market reasons, we are taking a clean slate in terms of our plans," Tabata told GameSpot. "We feel strongly about bringing this title to the fans in North America and Europe, so if an opportunity arises that can become a conclusive factor, we are prepared to go into consideration right away."
Asked what he felt needed improvement on the game, which launched in Japan in October 2011, Tabata said he like to add ad-hoc capabilities and a co-op mode "where players could help each other at any time," as well as more thorough and easier to understand story, a better balance of magic, and adjustments to the leveling curve.