Valhalla Knights 3 Japanese release date set
Groping System and erotic characters detailed.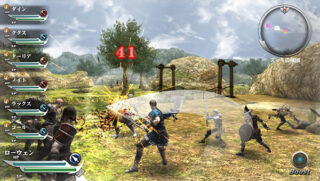 Previously pegged for early 2013, this week's Dengeki PlayStation reveals a January 31 release date for Valhalla Knights 3 in Japan.
The magazine contains a preview of the game's new "Groping System." Players can reclaim gold and items from defeated enemies. And somehow, there are some erotic elements to this.
Speaking of erotic, there are two erotic-esque characters in the game's pleasure district. Quotes from the magazine include: "Please, k-kiss me…" "Ah, right there!" and "Ah…" These people can also become your friends.
If you purchase a first-print copy of the game come January, you'll get a redeem code for an additional character in the pleasure district, called "Butterfly of the Night Takeout W Pack."
In other news, players can compete using ad-hoc play.
Thanks, Game Nyarth.