Tales series producer Hideo Baba weighs in on PS Vita
"I want to consider the possibility of developing the series on PS Vita."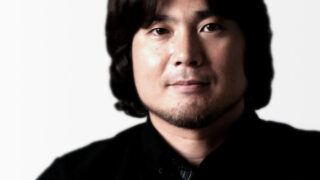 Like Final Fantasy Type-0, Tales of Xillia took the Gold Prize at last year's PlayStation Awards. In a creator's interview for this year's show, Tales series director shared his thoughts on the latest PlayStation platform, PlayStation Vita.
— Gravity Rush and wipEout 2048 are both works for PlayStation Vita. What sort of impression do you have of PS Vita right now?

Baba: It's hardware that I want to become more and more exciting. It's equipped with a lot of attractive functions like the touch screen and motion sensor, but you can also grasp the buttons firmly and play that way which is very important for gamers. If I were to make a game for the PS Vita, I would base it on these properties. I'd want to make an RPG that cleverly made use of the PS VIta's functions like the touch screen, etc.

For example, it might be fun to use the touch function to solve the puzzles in a dungeon, that's the kinda idea. Action characteristics are one of the selling points for the Tales of series, so it'd be fairly difficult to implement the PS Vita's touch function there. In one form or another, I want to consider the possibility of developing the series on PS Vita.
The Tales series has already seen one PlayStation Vita title, Tales of Innocence R. Its second title, Tales of Hearts R, was confirmed this morning. Considering that, Baba's last statement might be referring to new mothership titles, but can't be entirely sure.