Soul Sacrifice offers three choices after death
Be sacrificed, call for help, or become support for allies.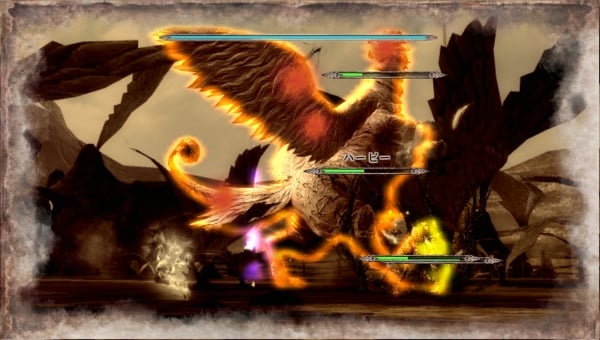 New details on Soul Sacrifice's online mode are revealed in this week's Famitsu. 
Here are some tidbits:
Role-sharing.
Neighboring attacks, long distance attacks, indirect magic, recovery magic, rescue, sacrifice, etc.
Every option is related to a player's level and changes the play style, which in turn changes the story's outcome.
Abilities can be gained when a sorcerer gives an offering.
Offerings can be discovered with the "mind's eye." They can help you make new weapons and protective gear. You can increase the number of times you use offerings.
When you use the mind's eye technique, the graphics change to thermo-graphic visuals that reveal your enemy's weak spots.
After death.
If you die, you're given three choices: "Call for help," "become a sacrifice," or "choose death."
If you opt for death, you become a spirit and can continue fighting with support (by touching comrades and enemies on screen) but you cannot attack.
Thanks, Game Nyarth.