Pikmin 3 due out in spring 2013
Miyamoto-headed sequel pushed to next year.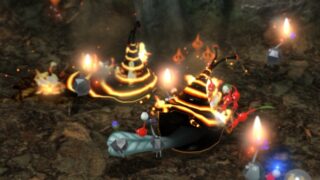 Pikmin 3, previously slated for a launch window release on Wii U, will now launch in spring 2013, the latest edition of Iwata Asks reveals.
The sequel, a followup to the 2004-released Pikmin 2, puts players in command of a horde of various types of plant-like creatures called Pikmin, which are used to bypass obstacles and defeat enemies.