Yaiba's four concepts outlined
To be detailed at Tokyo Game Show.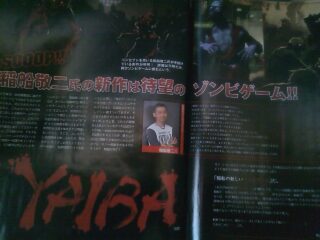 Yaiba, Keiji Inafune's newly announced zombie game, will be detailed at the Tokyo Game Show next weekend, Weekly Famitsu has confirmed.
The magazine features an interview with Inafune, who outlines the game's four key concepts: "zombie," "action," "ninja," and "mecha." The game will have these elements.
There are no screenshots in the magazine, just image illustrations. However, as previously reported, a video will be released on the Comcept website this Thursday, September 13.
Thanks, Game Nyarth.