Wii U-focused Japanese Nintendo Direct tomorrow
Release date and price incoming, says Nintendo.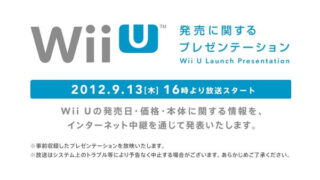 Wii U details are incoming. Tomrrow, Nintendo of America is hosting its New York City media event, Nintendo of Europe a Nintendo Direct broadcast, and now Nintendo of Japan, too, is hosting a Nintendo Direct.
Dubbed the "Wii U Launch Presentation," Nintendo's Japanese branch will announce the system's release date and price during the broadcast. We expect the other branches to do the same.
You'll be able to watch it here tomorrow at 16:00 Japan time.