Toki to Towa short trailer: characters
Meet Weidy, Reijyo, Enda, and Makimona.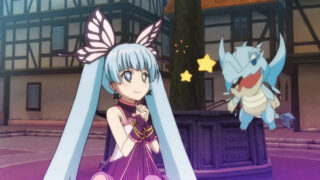 This week's Toki to Towa trailer shifts the focus away from Toki and her alter ego Towa in favor of their friends Weidy, Reijyo, and Enda, as well as the diviner Makimona. Watch the video below. The game's due out on October 11 in Japan.