Square Enix trademarks Circle of Mana
Wizardlings, Ultima Box, Agent 47 also trademarked.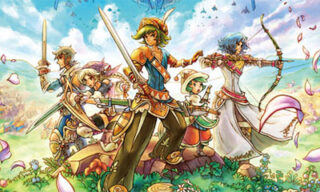 Square Enix has filed four new trademarks in Japan.
The first mark, "Wizardlings," is likely a new game from Square Enix's North American branch. The next, "Ultima Box," is probably related to its Final Fantasy 25th Anniversary Ultimate Box. The third, "Agent 47," is the main character of Hitman: Absolution.
Finally, there's a registration for "Circle of Mana," which has the potential to be the next game in Square Enix's long-running Mana RPG series, following the most recent release, 2007's Heroes of Mana, for DS.
Thanks, FF-Reunion.