Project X Zone opening movie
Tekken producer proposes localization.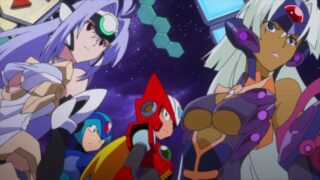 Namco Bandai has shared the opening movie for Project X Zone.
The upcoming 3DS strategy RPG brings together characters from Namco Bandai, Sega, and Capcom franchises in an all-out, dream crossover. It's set to launch on October 11 in Japan.
Watch the opening below.
https://www.youtube.com/watch?v=Nt5Qd7Mh8DU
In other news, Katsuhiro Harada, director of the Tekken franchise, has said he's proposed the localization of Project X Zone.
"Not decided yet, but it will be realized if I continue proposing," he said.
Hope for the best!