Project X Zone first countdown play movie
Akira, Pai, Ryu, Ken, and others featured in new video.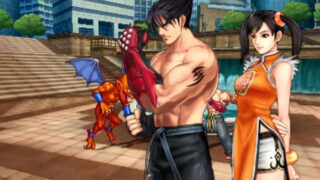 Namco Bandai has shared the first in a series of new Project X Zone gameplay videos, which will be released up until the game launches for 3DS in Japan on October 11.
Today's clip is focused on a bunch of Street Fighter, Virtua FIghter, and Tekken characters. You'll see them in battle, moving along the grid, and in dialogue.
Watch the video below.