Project X Zone adds new allies, rivals
The latest list of characters to join Namco's crossover RPG.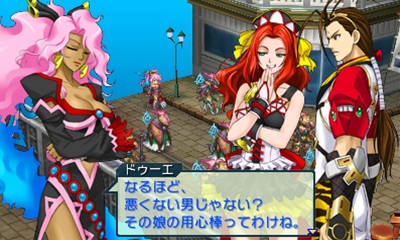 This week's Famitsu reveals the latest set of allies and rivals to join Namco Bandai, Capcom, and Sega's upcoming crossover strategy RPG Project X Zone.
New allies include:
Batsu Ichimonji (Rival Schools: United By Fate)
Vashyron (Resonance of Fate)
Alisa Bosconovitch (Tekken)
Neneko & Neito (Yumeria)
New rivals include:
Juri (Street Fighter)
Jedah Dohma (Darkstalkers)
Riemsianne la Vaes (Shining Force EXA)
Heihachi Mishima (Tekken)
Aya-me (Sakura Wars)
Skeith (apparently, the mag says from Street Fighter, but he's supposed to be from .hack?)
Thanks, Tale Tale Source.