Namco Bandai announces Macross 30
30th anniversary celebratory title due in 2013.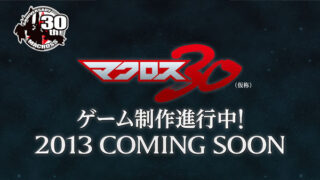 Namco Bandai is developing a new Macross game for unannounced platforms.
Tentatively titled Macross 30, the game is a celebration of the franchise's 30th anniversary. It will launch in 2013.
Further details are unknown, however, an animated trailer shown at the Tokyo Game Show displayed many of the anime's heroine leads. The game's theme song will be sung by Haruka Chisuga, winner of the Miss Macross 30th Anniversary singing contest.
Visit the game's teaser site here.
Thanks, 4Gamer.net.