Monster Hunter 4 has a second new weapon
But we don't have any details just yet.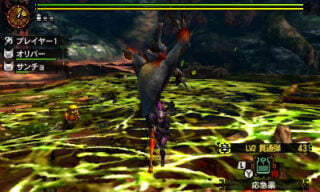 In addition to the already announced "Cane of Bug Fidelity" weapon, Capcom has announced at a Monster Hunter 4 Tokyo Game Show stage event that the upcoming 3DS sequel will also feature a second new weapon.
Unfortunately, details about said weapon have not yet been shared.
Thanks, Famitsu.