Macross 30 debut trailer
Watch some heroines fade in and out.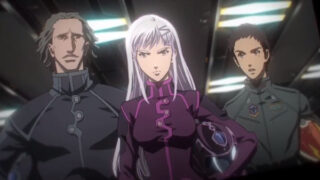 Namco Bandai has shared online the debut trailer for Macross 30, its Tokyo Game Show-announced 30th anniversary Macross game due next year.
The trailer shows the anime's heroine leads. Haruka Chisuga, winner of the Miss Macross 30th Anniversary singing contest, will sing the game's theme.
Watch the video below.