Jet Set Radio HD developer teases Project Omega
Sega to open teaser site tomorrow.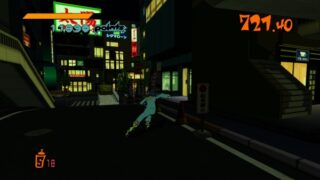 The team behind the high-definition re-release of Jet Set Radio are working on a new project, this week's Famitsu reveals.
A teaser site for the game, titled "Project Omega," will open tomorrow at sega.jp/project-omega.
Speaking of Jet Set Radio developers, it appears two of the following three original staff are working on new titles: director Masayoshi Kikuchi (Yakuza chief producer), writer Masayoshi Yokoyama (Yakuza scenario production), and artist Ryuta Ueda (Yakuza director).
Thanks, Game Jouhou.