Skyrim 'Hearthfire' DLC announced
Build your own home and adopt children to live with you.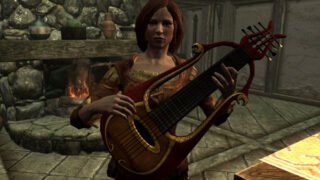 Bethesda Softworks has announced the second official add-on for The Elder Scrolls V: Skyrim. Dubbed 'Hearthfire', the download content enables players to purchase land and build their own homes from the ground up – "from a simple one-room cottage to a sprawling compound complete with armory, alchemy laboratory, and more."
You will choose your land, customize your house, keep unwanted visitors at bay, and adopt children to live with you. It will be available for Xbox 360 on September 4 for 400 Microsoft Points. PlayStation 3 and PC release dates were not announced.
Watch the debut trailer below.