Mistwalker has no "big RPG projects" underway
The Last Story developer focused on small production.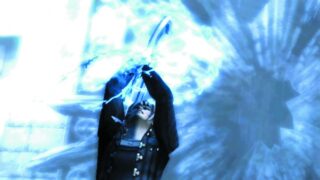 The Last Story, Lost Odyssey, and Blue Dragon developer Mistwalker currently has no major role-playing games in development, according to studio boss Hironobu Sakaguchi.
"Currently we don't have any big RPG projects," said Sakaguchi during a JPGames interview. "At this time I would like to create games with a small production team and build up a good and solid team. I don't know what will happen down the road. But that unknown is life's enjoyment, I think."
Sakaguchi's team recently put out Party Wave, a surfing game for iOS platforms. His two games are currently in development for iOS. One is "a tower defense game with a science fiction setting," and the other is still to be detailed.
Thanks, NeoGAF.