Report: Capcom Vancouver hit with layoffs [Update 2]
Trouble at Dead Rising 2 developer?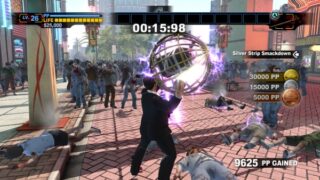 Dead Rising 2 studio Capcom Vancouver is undergoing layoffs, sources from NeoGAF and Twitter are reporting.
According to Martin Blackmore, a Vancouver-based developer, a meeting was held just recently at the company. He earlier tweeted, "Trouble at Capcom Vancouver?"
The Capcom Vancouver studio recruit Twitter account yesterday tweeted, "Sorry to hear about the layoffs at Bioware Austin today – Capcom Vancouver is hiring," which could suggest this was more of a surprise than something the studio planned.
Update 5:45 p.m.: Capcom Vancouver has released a statement on Twitter: "Capcom Vancouver has let go 7% of our employees as a result of unsuitable fit with the studio goals." It continued, "We're still growing and aggressively seeking great talent."
Update 8:45 p.m.: Capcom has sent over an official comment. "Capcom Vancouver has laid off 20 staff as part of its regular periodic assessment of overall studio goals. The studio is actively hiring talented staff to support its goal of delivering high quality games."