Project X Zone adds new DmC, God Eater characters
Lady and Lindow join the cast.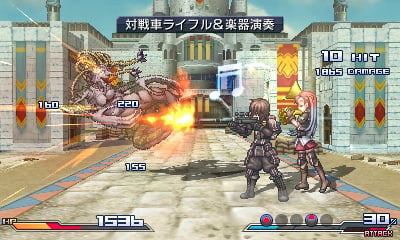 Famitsu this week reveals two new characters for Namco Bandai, Sega, and Capcom's crossover strategy RPG Project X Zone.
New to the release are Lady from the Devil May Cry series and Lindow from the God Eater series.
Thanks, Tale Tale Source.