Mark of the Ninja E3 trailer, screenshots
Observe and manipulate enemies from the darkness.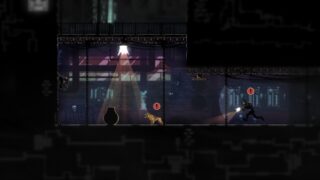 Klei Entertainment distributed its E3 assets for Mark of the Ninja, its upcoming 2D stealth platformer for Xbox LIVE Arcade, a little late, but they're still worth the attention. Watch the trailer below. Get the screenshots at the gallery. The game is due out this summer.