Minecraft: Xbox 360 Edition launch trailer
Play split-screen with four friends.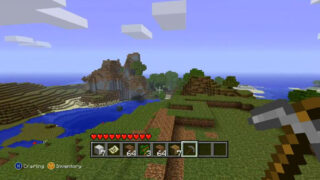 Mojang has released the official launch trailer for the Xbox 360 version of Minecraft, which hits Xbox LIVE Arcade on May 9. The clip highlights 4-player split-screen play, 8-player online play, survival, building, and all the mining and crafting your heart desires. Watch it below.
Thanks, PlayXBLA.