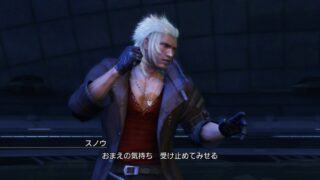 Square Enix will launch its latest download content for Final Fantasy XIII-2 on May 15, PlayStation Taiwan has revealed.
"Requiem of the Goddess," the Lightning-centered content, will cost $228 Taiwanese dollars (approx. $7.76 USD). The White and Black Mage outfits for Serah and Noel will cost $114 Taiwainese dollars (approx. $3.88 USD) each. Mog's 16 costume set will also cost $114 Taiwanese dollars.
"Arena of Eternity," the Snow and Valfodr-centered content, was previously announced for May 15. The site reveals it will cost $152 Taiwanese dollars (approx. $5.17 USD).
Thanks, FF-Reunion.