Pokemon Black & White 2 screenshots and art
First loo at pre-order artwork.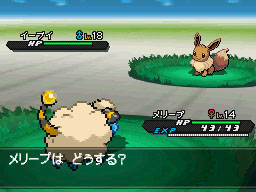 Nintendo has gone live with new screenshots and artwork of Pokemon Black & White 2.
The artwork will be used for the game's Japanese pre-order bonuses. You'll see it appear on notebooks, stickers, and other accessories. Visit this link for more information.
If you missed it, catch the game's debut trailer here.
View the screenshots at the gallery.