Pokemon Black & White 2 Japanese date set
New scans show map, characters, gameplay.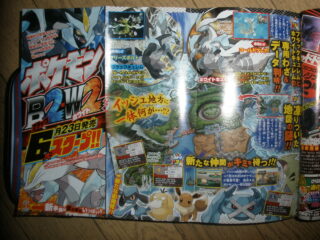 Scans of Pokemon Black 2 and Pokemon White 2 have surfaced from this week's issue of Jump, providing us a first look at the map, characters, and gameplay of the upcoming sequel.
The first page of the feature also confirms a June 23 release date for Japan. The game was previously only announced for the June release window.
View the scans below.