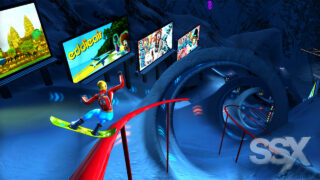 Classic SSX is coming to EA's recent series reboot.
EA will release the 'Mt. Eddie Pack & Classic Characters Bundle Pack' on May 1. For $7.99, it will include Mt. Eddie, a new track with nine drops inspired by SSX Tricky; retro music tracks (two from previous titles); and seven classic characters from SSX 3 and SSX Tricky, each with an assortment of outfits and a unique snowboard.
The track and characters can also be purchased separately for $5.99 each.
EA will share more media leading up to the content's May 1 release. Stay tuned.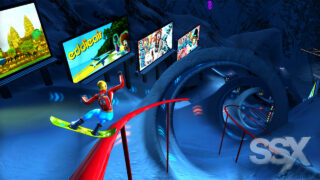 Thanks, EA Sports.