Phantasy Star Online 2 debut Vita screenshots
Handheld MMORPG to debut in 2013.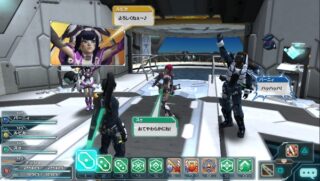 Sega has released the first three screenshots of Phantasy Star Online 2 running on PlayStation Vita. As detailed Friday, the game is currently only ten percent complete, and lacks detail compared to the PC version. Sega is aiming to reach the PC version's highest drawing level.
The game is set to launch in 2013. View the screenshots at the gallery.